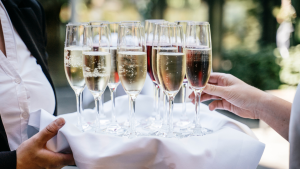 Pop-up dinner is coming soon to your neighborhood!
4 course sit-down dinner from Elite Chef in a beautiful garden setting!
Stay tuned for details and check our website for updates!
Spaces are limited to 21 persons.
Date: TBA – August, 2022
Time: 7 p.m.
Place: will be provided after registration.
Registration is required for this event!
To reserve your table, please  CLICK HERE!
~~~~~~~~~~~~~~~~~~~~~~~~~~~~~~~~~~~
Highlights from our very successful, sold-out Pop-Up dinner! New event is coming in mid August! Stay Tuned!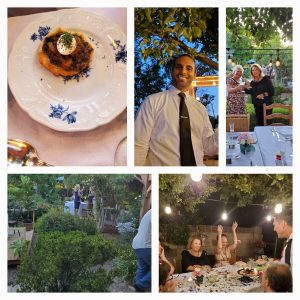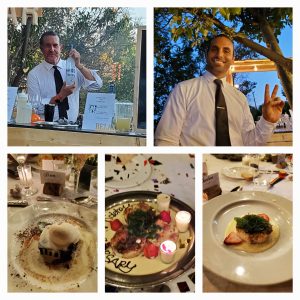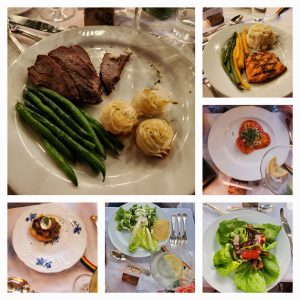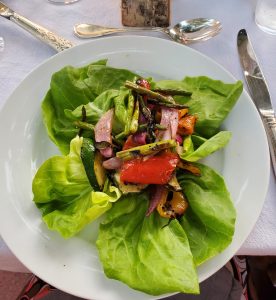 MENU 1:
First Course:
California Classic Caesar Salad with Parmesan Crackers French Bread
Second Course:
Small Mushroom Tart with Goat cheese and Onion Confit, Crispy Spinach
Main Course:
Humphrey's Tri-tip Home Smoked with Fresh Haricot Verts and Duchesse Potatoes
Dessert: Home Made
Chocolate Chip Brownie with Vanilla Ice Cream
MENU 2:
First Course:
Grilled Vegetable Salad with Boston Lettuce and Lemon Vinaigrette
Second Course:
Hand Made 3 Cheese Ravioli with Light Tomato Sauce and Basil Chiffonade
Main Course:
Grilled Wild Salmon with Pecorino Risotto and Asparagus and Baby Carrots
Dessert: Home Made
Chocolate Croissant Pudding with Vanilla Bean Sauce
Price: Including tax, a glass of Champagne and a passed Hors D' Oeuvres
*** Vegan, vegetarian or special menu can be accomodated per request at additional price.
Please indicate if you require a special diet on your email and we will contact you for more information.