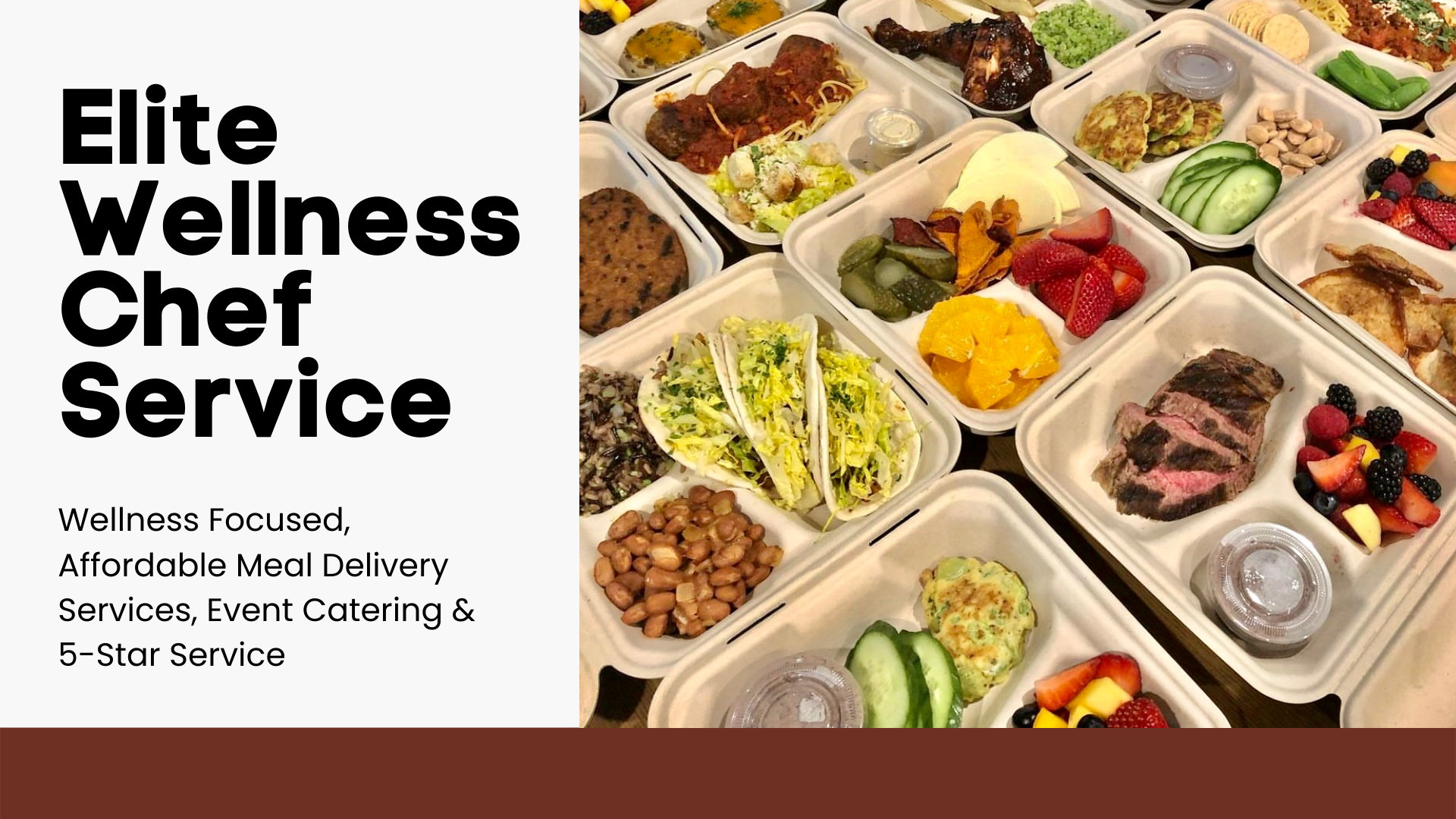 Get in touch!
We love taking on new challenges! Nominate your recipe or contact us and we will deliver it to your door or feature it on our site!
OR CALL 818-324-6545
Our elite team can help you cater private events or plan, and prep healthy meals for your busy lifestyle. We offer fresh, clean ingredients from local farms whenever possible and are prepared to have an enjoyable meal time with friends, family, and co-workers.Elite Wellness's menu offerings are the perfect solution for food allergies, the paleo diet, weight loss, special occasions, or just because you crave a unique and delicious dining experience.
Why Elite Chef Wellness?
Affordable healthy meals delivered to you every day 
Organic and healthy preparation with emphasis on your specific dietary needs
The works, organic, wild-caught fish, none GMO preservatives, grass-fed meats, pastured organic eggs, local Farmers' Market produce, and homegrown herbs and produce
BBB member 
Chef Humphrey Morbeck is a personal chef and the owner of Elite Wellness Chef Services. His story, however, starts at the Municipal Technical School of Breda, Holland. After acquiring his degree, Chef Morbeck would continue his education in specialized diets while working at the Residentie Molenwijck, an upscale retirement home. Here he excelled at addressing the individual tastes and needs of the very particular residents of Molenjwick. Yet, Chef Morbeck felt unfulfilled, and that he had more to offer to the world. With a bittersweet goodbye, Chef Morbeck came to sunny Southern California.
Upon arriving in CA, Chef Morbeck found a job in the city working as a line cook in an Italian restaurant. From these humble beginnings in a new country, his remarkable talent and charisma would bring him into the company of A-list celebrities like Oprah Winfrey and prestigious restauranteurs like Japanese chef Nobu Matsuhisa. Soon Chef Morbeck's name was being whispered among Hollywood's elite and soon Elite Wellness Chef Services was born.